NEW DATE!
7th Annual Harvest Fest
Saturday – October 20, 2012 – 1pm – 10 pm

Because of the inclement weather on Saturday, Oct. 13, 2012 we had to postpone our Harvest Fest to Oct. 20th. We are located in Antioch ½ mile South of Rte 173 on Rte 83 directly across from A to Z rental.

This year our new attraction is the "Trail of Terror" through the woods at Dusk 'til 10 pm. Many activities are scheduled including a bonfire, hayrides around the pond, cake walk, face painting, seasonal stories out in the woods. Crafts can be made by the children to take home. When your hungry, stop in at the Conservation Café.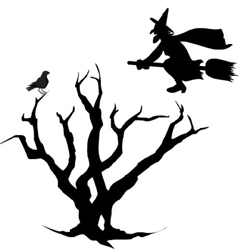 Harvest Festival
October 13th
1:00 pm 'til 10:00 pm
Craft Table
Face Painting
Hay Rides
Cake Walk
Story Telling
Bucket Raffles
Haunted Trail of Terror
Conservation Café
Proceeds go to the N.I.C.C. (a non-profit organization) for their continued efforts
in education, conservation and preservation of our wildlife and their habitat.
Hike the Trail of TERROR!!!!!