2023 63nd ANNUAL DERBY SPONSORS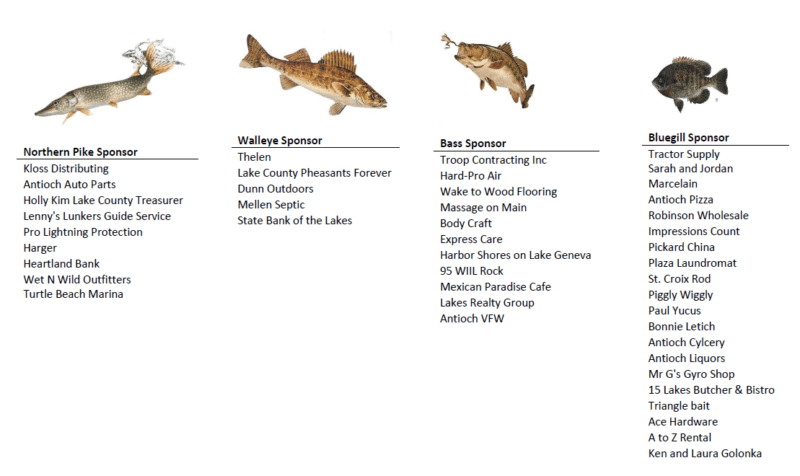 The Northern Illinois Conservation Club exists today due to the support of so many. That support is how we can continue our 63-year mission. Funds raised at this event allow us to continue the work of our founding fathers by providing scholarships to local area high school students, education programs on various safety, conservation, wildlife and preservation subjects, a location for Boy Scouts and Girl Scouts to earn badges and learn more about the outdoors, and a wildlife habitat for so many displaced wildlife in the Antioch area.
Thank you for your past and ongoing support!
* All donations are tax-deductible as we are a 501c3 not-for-profit organization (ID#36-3680988)