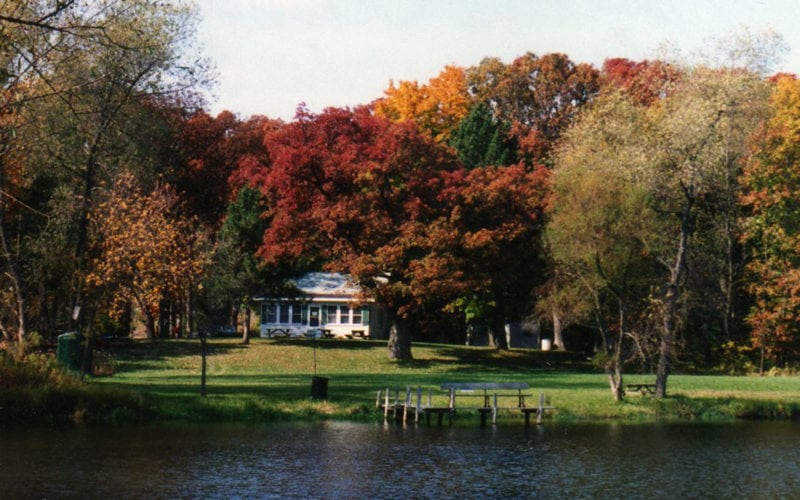 The Northern Illinois Conservation Club is a not-for-profit, privately funded organization. Funds come from member's dues, fund-raising activities and donations. Our educational programs on various conservation, wildlife and preservation subjects are open to the public, at no charge. We are a financially and physically viable organization with many more ideas and projects for teaching and encouraging people of our area the beauty and tranquility that nature displays for us.
The Northern Illinois Conservation Club was established in 1960 by a group of sportsmen and persons interested in outdoor activities. They joined together to encourage education, conservation and preservation of wildlife and their habitat. They were concerned about the deterioration of the environment, ignorance of natural processes and the lack of hunter safety. With this, they determined the need for education of hunters, fishermen, boaters and campers of all ages.
For more than two decades, the number of these interested and dedicated people increased, meeting in various locations to hear qualified speakers knowledgeable in various aspects of concern. As the membership grew, so did the treasury, and in 1986 a very appropriate parcel of property became available. The Northern Illinois Conservation Club was able to purchase our present location one half mile south of Hwy 173 and one-quarter mile east of Hwy 83 in unincorporated Antioch Township.
This land consists of 62.5 acres, a large percentage of which is wetlands, including two sections declared "superior wetlands". The members transformed the original house into a meeting and educational center, carved out and chipped over one mile of walking trails through the woods. Members have cleared and maintained open areas for camping and nature activities.
As the area around Antioch grows with new housing and commercialization, this property is a haven for displaced wildlife.
The club has a goal to protect, enhance, and restore the wildlife habitat of our grounds. In 1995, the Education Committee was instrumental in registering our property with the Illinois Acres for Wildlife.
The Northern Illinois Conservation Club is recognized state wide for its efforts in education and conservation and has had delegates at several conservation congresses held in Springfield. The membership has worked jointly with the Illinois Department of Natural Resources, northern district and other local organizations on projects (such as the Spring Grove Hatchery for restocking of the Chain O' Lakes and other area lakes).
Our Annual Ice Fishing Derby and Winter Festival has been our main fund-raiser since 1960. We are the longest continuously run winter event in the State of Illinois. This event is held on the Chain O' Lakes. A portion of the proceeds from this event provides a scholarship to an area high school student.
We are proud to work with local Scout Troops by providing them with resources necessary to achieve the requirements for their merit and achievement badges.
Educational programs are given throughout the year. Information about these programs can be found in local newspapers and here on our website. Contact us and become a member today!