The 63rd annual Ice Fishing Derby and Winter Festival took place on February 11th and 12th. We were again headquartered on Turtle Beach Marina. We would like to extend a big thank you to Turtle Beach Marina for allowing us to set up and for providing the tent for the weekend.
Thank you to all of our sponsors, donors, and volunteers. Without all of you, we could not pull an event like this off. Looking forward to next year, and planning discussions have already begun. If you would like to give input for next year, reach out!
2023 WINNERS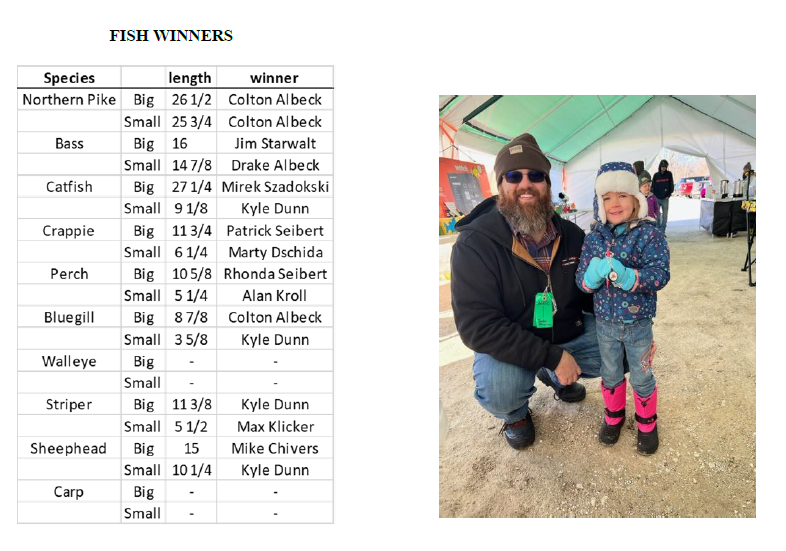 THANKS AGAIN TO OUR 2023 SPONSORS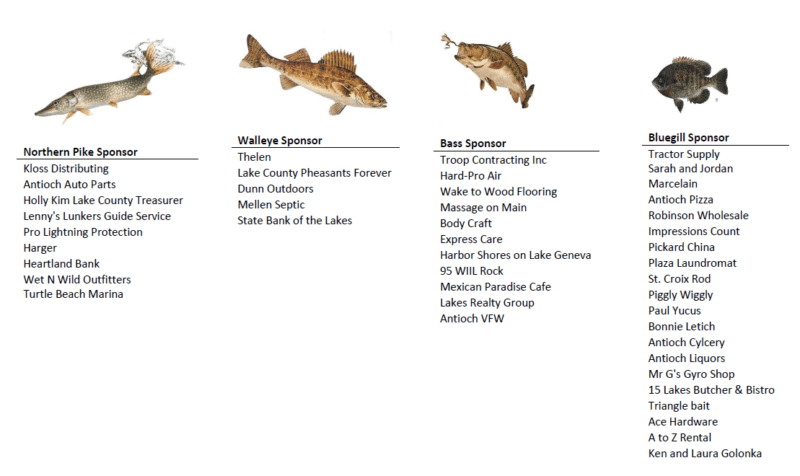 Thank you to our Derby volunteers!
Mike Venet, Tony Vos, Brian Johnson, Len Dane, Jessie Szmergalski, Bill Szmergalski, Sarah Marcelain, Jordan Marcelain, Sidneoy Marcelain, Patty Bellack, John Mathatas, Danielle Mathatas, Mark Fini, Denise Fini, Pat Smarto, Jim Starwalt, Holly Kim, Phil Schultz, Teagan Hutchings, Jim Waldow, Matt Mercereau, Sandy Grishaber, Tom Geisler, Brad Giesler, Bill Burns, Laura Golonka, Ken Golonka, Mark Willer, Kaycee Devoss